Republican House Members Lose Legal Battle Against Congressional Mask Mandates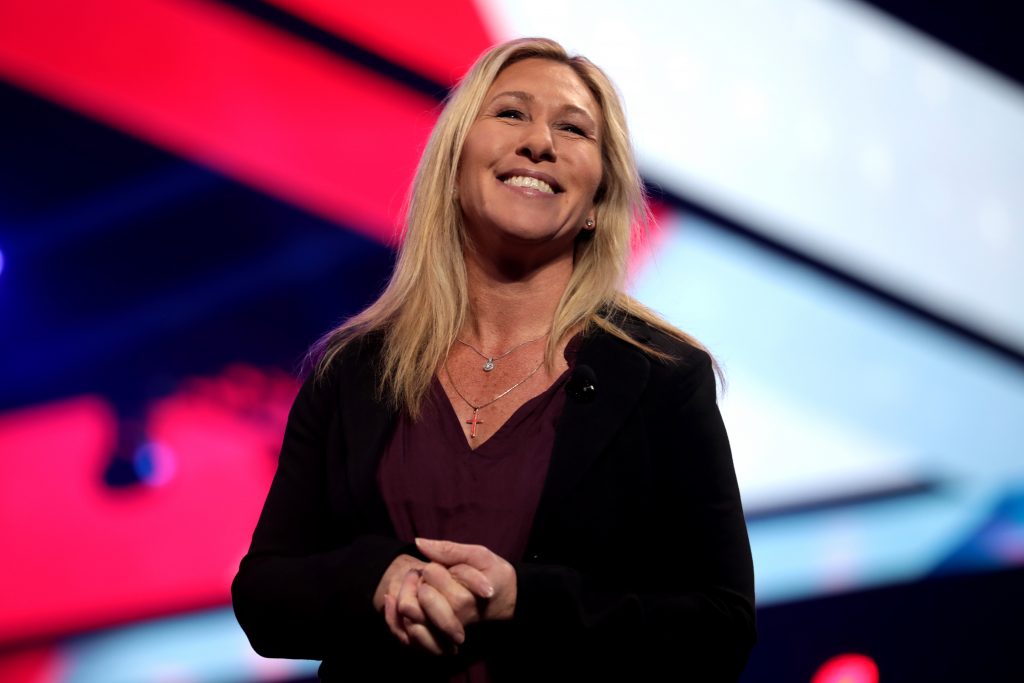 Three Republican House members, Representatives Marjorie Taylor Greene (R-Ga.), Thomas Massie (R-Ky.), and Ralph Norman (R-S.C.), were dealt a blow in their battle against fees for violating congressional mask mandates according to the Washington Post.
A unanimous appeals court panel ruled on Thursday that they lacked the jurisdiction to review the policy, thereby upholding the fines imposed on them during the period when the House's covid-19 mitigation policy was in effect.
While masks have not been required on the House floor for over a year, the trio of lawmakers contested the fines, asserting that the policy violated their First Amendment right to free speech and their 27th Amendment entitlement to their salary.
However, the court dismissed their arguments, citing the Speech or Debate Clause of the Constitution, which protects members of Congress from legal proceedings related to legislative acts.
In a written decision authored by Neomi Rao, a Trump appointee who formerly served as in the Trump administration as regulatory affairs administrator, the court stated, "We cannot consider the merits of the Representatives' constitutional arguments because their suit concerns legislative acts protected by the Speech or Debate Clause."
The ruling was supported by Biden and Clinton appointees on the panel.
Notably, the same Speech or Debate Clause was invoked by Representative Scott Perry (R-Pa.) and former Vice President Mike Pence to resist sharing information with the special counsel investigating the January 6 attack.
However, Rao clarified in a footnote that this case solely focused on the Clause's immunity from legal action and did not encompass other protections such as evidentiary and testimonial privileges.
The House had passed a resolution in January 2021 authorizing fines of $500 for the first violation of masking rules on the chamber floor, escalating to $2,500 for subsequent offenses, to be deducted from the representatives' annual salary of $174,000. Greene's spokesperson disclosed in late 2021 that she had accrued fines amounting to $48,000.
The lawmakers argued that the rules were inconsistently applied and viewed their decision to forego masks on the House floor as a form of protest.
As of now, neither the lawmakers nor their attorney have responded to requests for comment on the ruling.