In Philadelphia, 'Traitor' Accusations Fly as Trump's Motorcade Met with Protests at Moms for Liberty Summit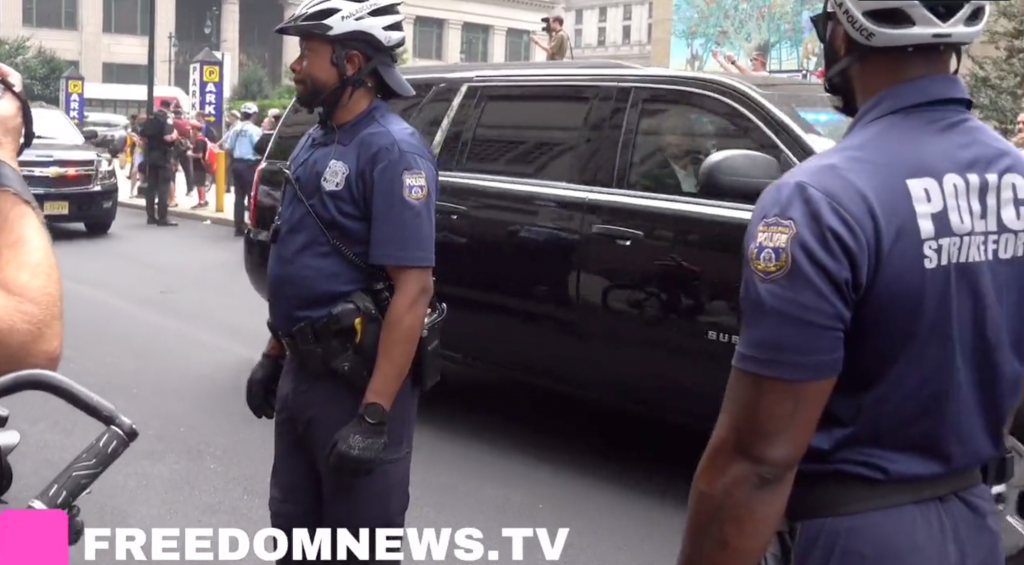 Philadelphia was swept by waves of protest this past Friday as former President Donald Trump arrived in the city for a speaking engagement at the "Joyful Warriors National Summit", according to Newsweek.
The conference, now in its second year, was hosted by Moms for Liberty, a fascist advocacy group.
On-the-ground coverage was provided by freelance journalist Oliya Scootercaster, who shared videos on Twitter showcasing protesters chanting "Lock him up" and waving signs in opposition to the former president as his motorcade arrived at the venue.
Moms for Liberty, established in 2021, has gained prominence as a significant conservative platform campaigning for increased parental control in local education.
The group is also a key player in initiatives to ban educational materials related to sex education, gender identity, and the historical narrative of racism in the United States.
The summit saw participation from numerous Republican luminaries, including Florida Governor Ron DeSantis and former South Carolina Governor Nikki Haley.
Both are viewed as potential rivals to Trump for the 2024 Republican presidential nomination.
Footage shared by Scootercaster highlighted protesters behind police lines as Trump's security detail made its way into the summit.
One protester, amplified by a megaphone, was heard shouting, "F*** you, traitor." Post-event footage displayed protesters in high spirits, dancing and playing music at the security barricade as Trump exited the venue.
When approached for a comment on the protests, Liz Harrington, Trump's spokeswoman, pointed Newsweek to a video uploaded by Jayne Zirkle, a reporter for the far-right War Room podcast.
In his speech, Trump applauded recent Supreme Court decisions on affirmative action and student loan forgiveness. He stressed the need to keep critical race theory and gender ideology out of schools. Trump also took the opportunity to dismiss the federal felony charges and investigations against him as "totally corrupt."
"Our nation is in decline," Trump proclaimed, ending his speech with a rallying cry against what he dubbed "radical left lunatics" attempting to interfere in elections through law enforcement. "It's utterly corrupt. We can't allow it to happen. This is our final stand."
Moms for Liberty has faced criticism in the past. The Southern Poverty Law Center, a well-known civil rights organization, has classified it as an "anti-government extremist group." The group faced significant pushback after an Adolf Hitler quote appeared in a newsletter from its Hamilton County, Indiana chapter. An apology followed swiftly, along with a revised newsletter minus Hitler's quote.
Ahead of Friday's event, the American Historical Association requested the Museum of the American Revolution in Philadelphia to reconsider hosting the summit. In a letter, the Association expressed concerns over Moms for Liberty's "crossing a boundary in attempts to silence and harass teachers, rather than participating in legitimate controversy."