Donald Trump's Alleged Links to Organized Crime: An In-Depth Exploration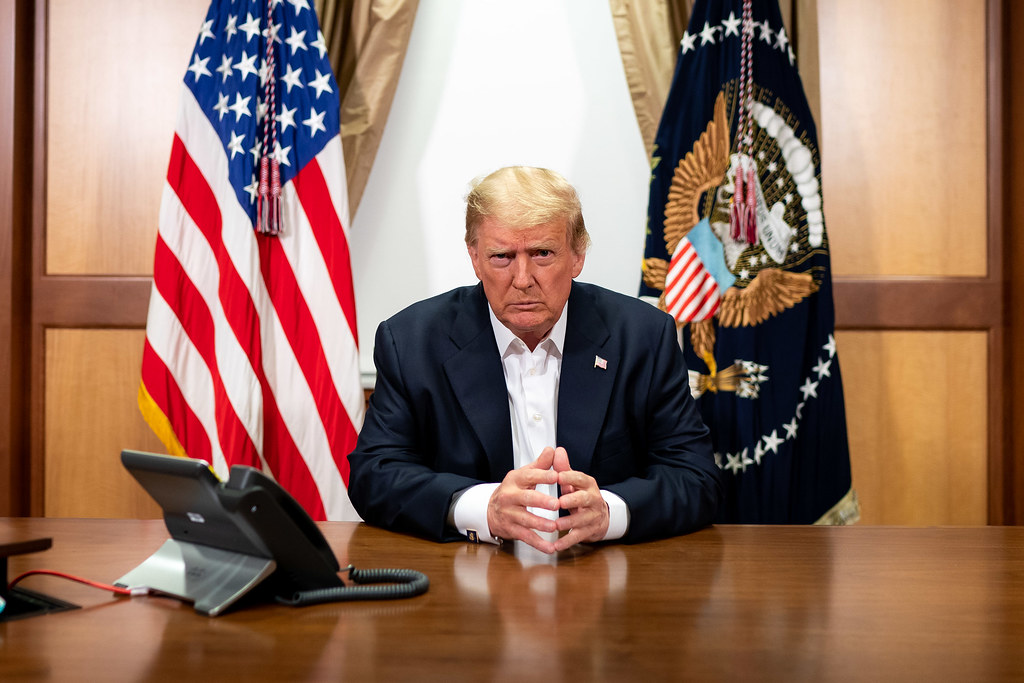 Donald Trump, the 45th President of the United States, is a polarizing figure in global politics. Apart from his political pursuits, Trump's business connections have also come under scrutiny. Particularly, allegations about his ties to Italian-American and Russian organized crime.
Donald Trump and the Italian-American Mob
Donald Trump's ascent in New York and beyond has been colored with notable associations that have raised eyebrows over the decades. The trajectory of his real estate and business dealings has seen intersections with figures from the Italian-American mob.
The Foundations in New York
The 1980s in New York was a period marked by high-rise ambitions, and Trump's endeavors echoed this sentiment. But the very foundation of his empire, in some cases literally, had associations with the Italian-American mob. As Trump Tower shot up to grace Fifth Avenue, the concrete that held it together came from S&A Concrete. This company was under the control of mafia bosses Anthony "Fat Tony" Salerno from the Genovese family and Paul Castellano of the Gambino family. Trump Plaza, another prestigious project, similarly depended on S&A Concrete.
Roy Cohn
Beyond transactional interactions, Trump's circle included figures deeply embedded with the mob. One such individual was Roy Cohn, an influential lawyer of his era, who played a mentorship role to a budding Trump. Cohn's clientele was eclectic and included personalities like Salerno. Through the bridge that was Cohn, Trump potentially had a line of communication and influence with significant players in the Italian-American mob, providing him with possible leverage in the competitive realm of New York real estate.
Robert LiButti
Trump's ventures into the casino business also allegedly brushed with the mob's world. Robert LiButti, a gambler of repute and someone connected to John Gotti of the Gambino family, was reportedly a frequent face in Trump's casinos. But LiButti wasn't merely a patron; Trump's establishments seemed to give him preferential treatment. Such was the nature of this treatment that the New Jersey Casino Control Commission slapped Trump's casino with a $200,000 fine for allegedly acceding to LiButti's demands, some of which were purportedly racist. Trump, when questioned, distanced himself from LiButti, asserting that he didn't know him personally.
Tales from Pennsylvania: William 'Big Billy' D'Elia
Yet another intriguing chapter in this narrative is the alleged association with William D'Elia. Recognized as a crime lord in Pennsylvania, there are murmurs of a relationship between D'Elia and Trump. What stands out, though, is D'Elia's open admiration for Trump. He had expressed respect for Trump's efficacy in the business domain, appreciating his knack to "get things done."
Donald Trump's journey through the business landscape, particularly in the backdrop of New York, is rife with alleged intersections with the Italian-American mob. While the nature of these interactions varies, they paint a multifaceted image of a man who often found himself navigating the murky waters of the business world.
Donald Trump and the Russian Underworld
Throughout the years, former President Donald Trump's business dealings have occasionally overlapped with figures from Russia who have links to the criminal underworld or have posed significant reputational risks.
The Agalarovs: Popstars, Tycoons, and Controversies
Central to the web of Russian connections is the Agalarov family. Emin Agalarov, a pop singer and businessman, alongside his father Aras, a wealthy oligarch, played a critical role in bringing the Miss Universe pageant to Moscow in 2013. They developed a rapport with Trump, an association that extended beyond mere pageantry. The Senate Intelligence Committee's report highlighted that the Trump Organization had considered a real estate project in Moscow with the Agalarovs, although this didn't materialize. Notably, Giorgi Rtskhiladze warned Trump's lawyer, Michael Cohen, about the Agalarovs, associating them with criminal elements. Rtskhiladze later recanted, stating he never used the term "gangsters" in reference to the Agalarovs.
A Glimpse into Georgian Dealings: Giorgi Rtskhiladze
Giorgi Rtskhiladze emerges again in this narrative, this time in his capacity as a business associate from the former Soviet republic of Georgia. He introduced another proposal for a real estate project in Russia, which never came to fruition. This deal, however, was unique, as Rtskhiladze insinuated it had the implicit approval of high-ranking Russian government officials.
Trump Tower Moscow: The Unfulfilled Dream
The dream of planting a Trump Tower in the heart of Moscow remained persistent. In lieu of the Agalarovs or Rtskhiladze's proposals, the Trump Organization set sights on a deal with Andrey Rozov during the 2016 presidential campaign. Assisting Rozov was Felix Sater. Although Trump's lawyer, Michael Cohen, was optimistic about the project, citing the potential of having the "tallest building in the world in Moscow," the venture fizzled out.
It is pertinent to note that Rozov wasn't without baggage. The Senate report suggested that Rozov's professional network likely connected him to Russian influence operations. An example is Stalbek Mishakov, a Rozov associate, who had strong ties to Oleg Deripaska, a Russian oligarch. Deripaska is a figure of considerable interest due to his wide-ranging activities linked to the Russian government's influence operations.
Donald Trump's Personal Ties with Alleged Mobsters
In the 1980s, Trump's ambition to establish a strong footprint in Atlantic City with his Trump Plaza casino intersected with personalities linked to the Italian-American mafia. One such individual was Kenneth Shapiro, labeled as the "bag man" for Nicky Scarfo, an infamous figure in organized crime. Shapiro wasn't merely a silent partner; he played a pivotal role in Trump's acquisition of valuable Atlantic City real estate, pointing to a potential symbiotic relationship. Accompanying Shapiro in these dealings was Daniel Sullivan, a labor negotiator who, despite not being overtly associated with criminal activities, was rumored to have mafia ties.
Manhattan's real estate scene presented Trump with the opportunity to interact with even more contentious figures. Felix Sater, a Russian immigrant with a criminal history and alleged ties to the Russian mafia, was a prominent figure in this narrative. More than a passing acquaintance, Sater operated out of Trump Tower and was deeply embedded in Trump's ventures through the Bayrock Group. His bond with the Trump family was further underscored when he facilitated Ivanka Trump's 2006 Moscow visit, as detailed in the Senate Intelligence Committee report.
Giorgi Rtskhiladze, despite his reservations about the Agalarovs and their alleged mob affiliations, maintained a close business relationship with Trump. Their interactions, spanning discussions about the Miss Universe pageant and potential Moscow-based real estate projects, indicate a deeper connection than mere business dealings.
However, among these intricate associations, Trump's relationship with William 'Big Billy' D'Elia offers one of the most direct insights into his purported connections with organized crime. D'Elia, a known leader in the Pennsylvania mafia scene, had direct business interactions with Trump. Their association wasn't merely confined to business. In fact, Trump and D'Elia's relationship was rooted deep enough that D'Elia, from behind bars, offered candid opinions about Trump. He remarked that Trump was a person "you didn't want to cross." This sentiment, coming from someone well-acquainted with the mafia world, not only hints at Trump's assertive personality but also underscores the level of influence and respect he might have commanded even among those with mafia connections.
Robert LiButti is another controversial figure whose name appears in the long list of Donald Trump's acquaintances. A reputed associate of the notorious mob boss John Gotti, LiButti's links to organized crime were no secret. However, what became a point of scrutiny was the extent and nature of his relationship with Trump.
LiButti was known to frequent Trump's casino, Trump Plaza, in Atlantic City, spending vast sums of money there. Not only was he a regular, but he was also reportedly awarded luxury gifts, ranging from luxury cars to extravagant vacations, indicating the casino's appreciation for his patronage. The depth of their relationship, however, was highlighted in a New Jersey Casino Control Commission report. The report pointed out that Trump's casino catered to LiButti's whims, including allegedly keeping African-American and female employees off LiButti's craps tables.
While Trump denied having a personal relationship with LiButti, stating he wouldn't recognize him even if in the same room, video footage from Trump's casino and testimonies from former employees suggest otherwise. They depict a more intimate relationship, marked by frequent interactions, often beyond mere business pleasantries.
The Trump-LiButti connection, like many of Trump's relationships with alleged mob affiliates, offers more questions than definitive answers. What remains clear, however, is that Trump's businesses, intentionally or unintentionally, often intersected with individuals from the murky underworld of organized crime.
Timeline: Trump's Business Associations with Alleged Mob Ties
1970s and 1980s: Early Construction Days
Early 1970s: As Donald Trump began his foray into real estate development, he utilized the S&A Concrete firm for his Trump Plaza project. This company was owned by Anthony "Fat Tony" Salerno, of the Genovese crime family, and Paul Castellano, of the Gambino family, both significant figures in the Italian-American mafia.
1980s: Roy Cohn, who previously served as an attorney for key mafia figures, became a close associate and lawyer for Trump. Cohn's connections undoubtedly provided Trump access to a network of influential figures, some with alleged organized crime affiliations.
1990s: Casino Endeavors and Construction
Early 1990s: Robert LiButti, a known associate of the mob boss John Gotti, frequented Trump's casino in Atlantic City. Despite Trump's denials, there's evidence suggesting that Trump Plaza catered to LiButti's specific demands and preferences.
1991: The New Jersey Casino Control Commission fined Trump Plaza for $200,000 for accommodating LiButti's alleged racist practices, although Trump personally wasn't implicated in the wrongdoing.
2000s: International Projects and Expansions
2000s: Trump's international projects, especially in countries like Russia, brought him into contact with various business figures with alleged mafia connections. Felix Sater, an individual with a criminal past and connections to the Russian mafia, became a senior advisor to Trump.
2013: Around the time of the Miss Universe pageant in Moscow, Trump's organization considered a real estate project with the Agalarovs, an influential Russian family with alleged mafia ties. Despite warnings from Giorgi Rtskhiladze about the Agalarovs' reputation, the Trump Organization continued discussions, although the project never materialized.
2016: The Trump Organization, during Trump's presidential campaign, pursued a potential deal with Andrey Rozov, a developer with alleged ties to Russian influence operations. The deal, facilitated by Felix Sater, was under consideration for the development of the tallest building in Moscow. The momentum of this project eventually waned, with its conclusion attributed to Trump winning the presidency.
Bibliography