Biden Rises Above Supreme Court Decision with Innovative Admissions Strategy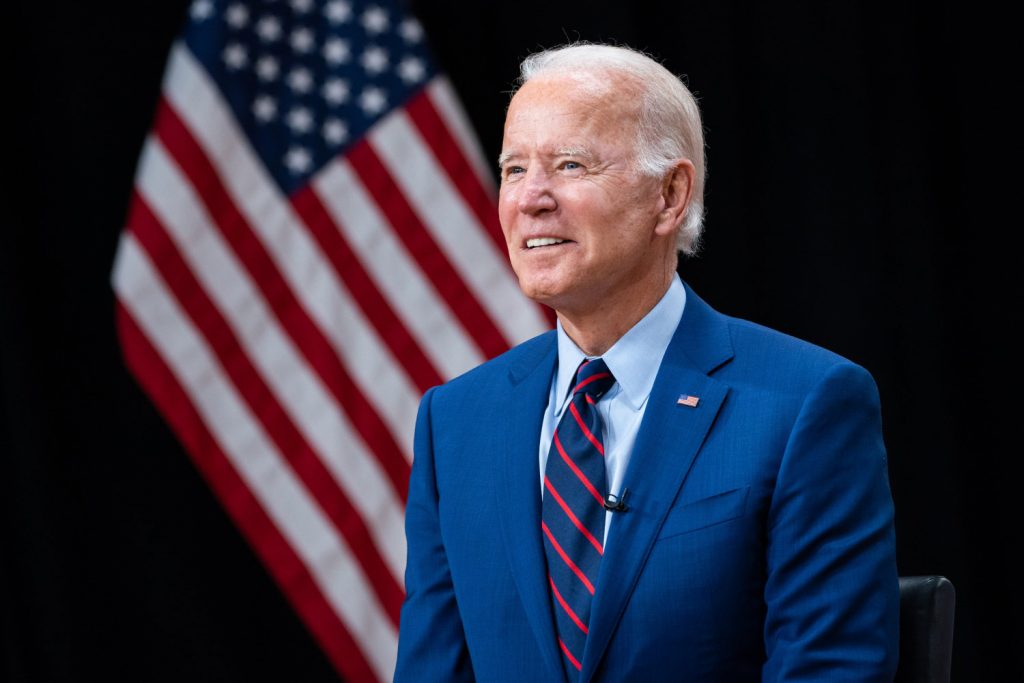 In the wake of the Supreme Court's recent decision banning affirmative action in college admissions, there arises a pressing need for guidance on sustaining diversity. The Biden administration has promptly responded, offering insights on navigating this new landscape.
The Supreme Court's Ruling
On June 29, the Supreme Court reached a significant verdict, declaring the consideration of race in college admissions unconstitutional. Chief Justice John Roberts articulated that the educational benefits of diversity can't be objectively gauged. He stated, "Nothing in this opinion should be construed as prohibiting universities from considering an applicant's discussion of how race affected his or her life, be it through discrimination, inspiration, or otherwise."
The Biden Administration's Response
The Biden administration has been swift in providing direction post this ruling. Education Secretary Miguel Cardona expressed his concerns, saying, "The Supreme Court's decision to end affirmative action has taken away a tool that colleges have used for decades to build diverse campus communities and create equitable opportunities for students of all backgrounds." He emphasized the previous scenarios where bans led to fewer applications and admissions of students of color.
Echoing the Supreme Court's nuances, Education Department Assistant Secretary Catherine Lhamon clarified the stance, "We are reminding schools, given the decision, to be clear that they should not use demographic data that reflects the race of student applicants to influence their admissions decisions. But admissions officers are not, by the court's decision, prevented from learning an individual applicant's race."
The new guidance from the White House accentuates the importance of holistic admissions, where students are viewed as multifaceted individuals, rather than mere numbers.
A poignant example is of a student whose guidance counselor detailed her experiences of isolation as a Latina at a predominantly white school, and how it shaped her decision to join the debate team. Similarly, another applicant's essay recounted how cooking her grandmother's traditional Hmong dishes ignited her passion for food and helped her recognize and appreciate her heritage.
Strategies for College Diversity in Admissions
Colleges and universities are now urged to adopt innovative strategies to ensure diversity. This includes admitting a higher percentage of first-generation students, refraining from showing preference to alumni offspring, considering making standardized test scores optional, and waiving application fees. These steps aim to diminish the discriminatory impact against students of color, as stated by Rep. Bobby Scott.
Further, colleges are encouraged to invest more time in recruiting from underrepresented or low-income communities. The guidance notes, "In identifying prospective students through outreach and recruitment, institutions may… consider race and other factors that include, but are not limited to, geographic residency, financial means and socioeconomic status, family background, and parental education level."
Supporting Campus Diversity Beyond Admissions
Beyond the admissions process, the Biden administration's guidance underscores strategies for enhancing diversity on campus. There's a strong emphasis on collecting demographic data to ensure fairness in admissions and to create programs tailored to student needs. Initiatives such as campus cultural centers, affinity clubs, and diversity offices are highly recommended, as long as they are inclusive to students of all races.
Reactions and Responses
Upon the publication of these resources, Virginia Rep. Bobby Scott (D) lauded the guidance and called for persistent scrutiny of "how race unjustly permeates many other policies and practices in our educational system." Scott also drew attention to the racial segregation of public schools and disproportionate disciplinary actions against Black boys.
Policies and Measures Championed by President Biden and the Biden-Harris Administration:
Pell Grants Enhancement:

Historic surge with the largest increase in a decade.
Boosted the maximum award by $900 over two years, benefiting primarily low and middle-income students.

Emphasis on College Completion:

Support for strategies to enhance postsecondary outcomes, especially for students facing significant hurdles.
Introduction of the Postsecondary Student Success Grant program to back institutions in promoting college re-enrollment, retention, and completion.

Support for Minority-Serving Institutions:

Historic investments in institutions enrolling and graduating low-income students and students of color, including Historically Black Colleges, Tribal Colleges, etc.

Student Loan Reforms:

Halving monthly payments for undergraduate loans.
Reform of the Public Service Loan Forgiveness program, benefiting approximately 616,000 public servants with over $42 billion in loan forgiveness.

Holistic Admissions:

Encouragement for colleges to adopt holistic admissions, evaluating beyond just quantifiable metrics.
Consideration of students' race-related lived experiences which demonstrate qualities like grit, curiosity, or courage.

Race-Related Lived Experiences:

Emphasis on considering how race has affected an applicant's life in the admissions process.
Instances might include feelings of isolation due to racial identity or understanding one's heritage through familial practices.

Demographic Data Collection:

Encouragement for colleges to collect demographic data, ensuring non-discriminatory admissions practices and tailoring programs to student needs.

Diversification Strategies in Admissions:

Strategies such as waiving application fees, making standardized test scores optional, prioritizing first-generation students, eliminating alumni preference, and removing specific prerequisite courses.

Support for Campus Diversity:

Urging colleges to foster diversity and keep students of color engaged through resources like campus cultural centers, affinity clubs, and diversity offices.
Emphasis on students feeling a sense of belonging and support once on campus.
Additional Policy Revisions
Recruitment Efforts:
Push for aggressive outreach to underrepresented or financially constrained communities.
Consideration of factors like geographic residency, financial means, socioeconomic status, family background, and parental education level during recruitment.
Emphasis on Campus Diversity Post Supreme Court Decision:
Underscored importance of colleges and universities prioritizing campus diversity, even after the Supreme Court's decision.
Reassurance on Discussing Race:
While direct race-based admissions are off the table, discussions about the impact of race on an individual's life are not prohibited.
Comments on the Impacts of Affirmative Action Bans:
Secretary Miguel Cardona's observation on past state bans on affirmative action leading to fewer students of color applying and getting admitted.
The collective policies and suggestions by the Biden administration highlight their commitment to fostering a diverse, inclusive, and accessible educational environment for all students. Individual colleges and universities will determine the implementation of these guidelines.
Bibliography