Advocacy Groups Urge State Officials to Bar Trump from Future Elections Over Insurrection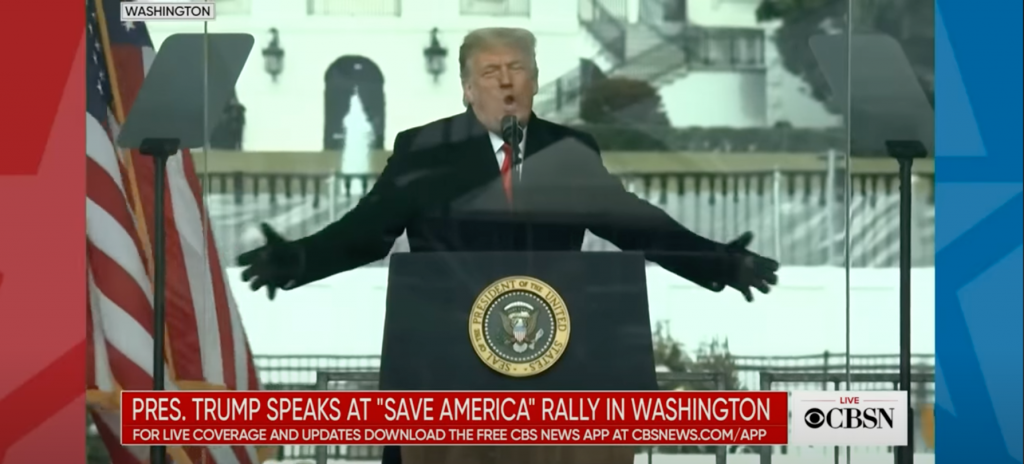 Summary:
The Free Speech For People (FSFP) and Mi Familia Vota Education Fund have appealed to state officials, asking them to bar former President Donald Trump from running in future elections.
The organizations claim that Trump violated the 14th Amendment, which disqualifies individuals who incited insurrections from running for office.
This is not the first time that similar appeals have been made, with previous efforts aimed at barring other Republicans like Rep. Marjorie Taylor Greene and former Rep. Madison Cawthorn.
Appeal to State Officials:
Two advocacy groups, the Free Speech For People (FSFP) and Mi Familia Vota Education Fund, have urged election officials in several states to prevent Donald Trump from becoming a presidential candidate, citing his alleged incitement of the Capitol attack on January 6, 2021. The organizations have approached officials in California, Colorado, Georgia, Michigan, Massachusetts, New York, North Carolina, Oregon, and Pennsylvania.
Trump's Alleged Violation of the 14th Amendment:
The advocacy groups argue that Trump's actions during the Capitol riot violate Section 3 of the 14th Amendment. This section, established after the Civil War, stipulates that anyone who "engaged in insurrection or rebellion" after taking a congressional oath should be barred from running for office again. These groups believe that election officials should prevent Trump from appearing on future ballots in line with this constitutional mandate.
Ongoing Controversy and Legal Challenges:
This appeal is not unprecedented. In 2022, the progressive campaign group MoveOn created an online petition to disqualify Trump from future elections, claiming that he and his allies were part of a criminal conspiracy that led to the January 6 insurrection. The petition has since amassed over 194,000 signatures.
The 14th Amendment has also been the basis for legal actions seeking to disbar other Republicans, like Georgia Rep. Marjorie Taylor Greene and former North Carolina Representative Madison Cawthorn, for their alleged involvement in the January 6 attack.
Previous Efforts to Bar Trump:
The FSFP and Mi Familia Vota Education Fund have been campaigning against Trump's eligibility to run for office due to the alleged insurrection since June 2021. In April, they wrote to Nevada Secretary of State Cisco Aguilar, urging him to prevent Trump from running for office. These groups insist that state officials hold the power to disqualify Trump and continue to push for this outcome.
Based on reporting by Newsweek.